North Manchester Community Project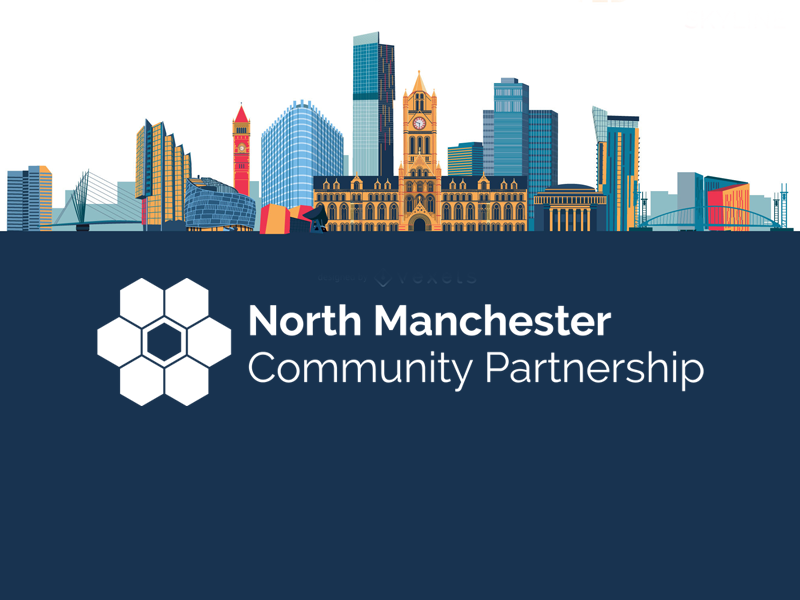 North Manchester Community (NMCP) is a partnership of community-based organisations across North Manchester, working to help impoverished communities with education, employment, and basic needs.
Client
Collette Carroll, North Manchester Community Project
Project Status
Published
Launch Date
August 2018
Challenge
North Manchester Community Partnership wanted a website where they could promote their organisational activities and events, as well as raise funds through online donations.  As a partnership, the website would also be used to promote partner events and activities, as well as report on community events and activities in the local area.
The Partnership also required a logo and branding, which would remain consistent across all promotional material channels and the Partnership's stationery, including business cards and letterheads.  Training for all partners and the Partnership staff was also organised.
Solution
In order to best promote the Partnership, a WordPress website was in order.  This helps with timely updates as a latest news "blog" and custom post types, and also offers a more user-friendly content management system.  It also allows for multiple users with multiple access rights, so partner organisations can be allowed to post content with their own name and organisation attached.
As part of the installation, a licence for Google Suite was donated through the Google for Non-profits programme, which provided email and document management.  An online donations system from Wonderful was also acquired and linked to the website to allow donations to be collected and for fundraising pages to be created for those raising funds for events.
A logo was created to symbolise the Partnership.  The honeycomb referenced the "worker bee" motif often associated with Manchester, often seen around the city.  However, since the logo was created after the Manchester bombings in 2017 and the bee motif was often used in association with support and solidarity for the victims and their families, it was decided to use the honeycomb rather than the insect.  The seven chambers also referenced the seven areas of North Manchester where the Partnership focussed their work, although their target areas have expanded since.