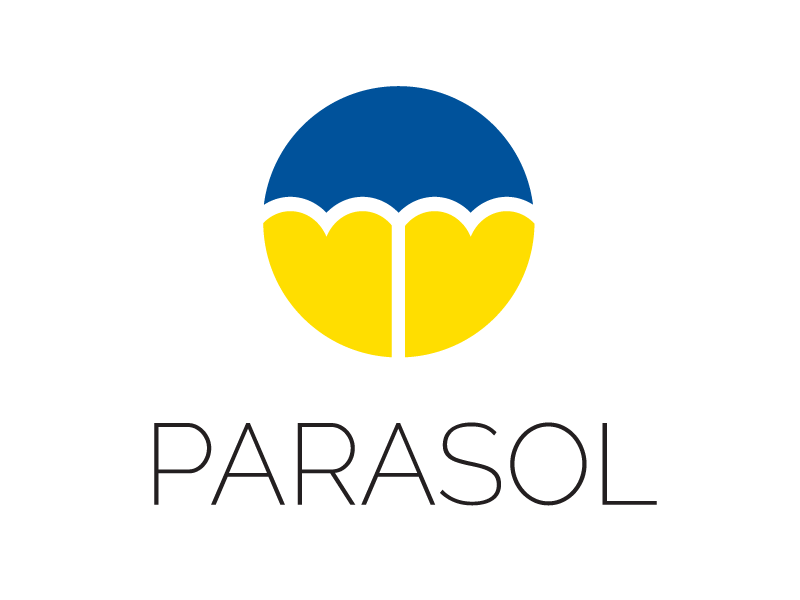 Parasol is a newly-established initiative which has been investigating the serious challenges facing European nationals in Greater Manchester - including labour exploitation, domestic violence and the impact of human trafficking and modern slavery.
Client
Tom Griffiths, Parasol Project
Project Status
On Hold
Challenge
Tom required a website and branding to be created for Parasol Project.  The branding was to represent Europe without appearing political, as well as embracing the supporting and welcoming nature of the organisation.  The website needed to be simple, with events calendars and bookings, and a staff directory.  Social media connection was also a must.
Solution
I have worked with Tom for a long time, since he had been instrumental in helping set up Europia and Open Culture Project, and he has been of great support to the European community during his work with Wai Yin Society.
When creating the branding, the Parasol name was a fixture.  The protective nature of a parasol was the reason behind the name, and this was incorporated into the logo with the "parasol" in front of the "sun".  The colours were chosen specifically to represent the flag of the European Union, thus showing its European roots, but wasn't overtly political or EU-focussed.  A branding guide was in creation.
A content managed website was required, with a simple learning curve and intuitive interface.  WordPress was chosen because of this.  Custom post types went in to enable event promotion and a staff directory, as well as photo galleries, report publications, and video listings.  It was also the first website to be built on the Xtended release system, which all websites released under the Cocode Designs brand are placed on.
Unfortunately, the project was placed on hold for a substantial period of time and then decommissioned.  Much of what has gone into this project has also gone into Cocode's own site, and the release system proved successful to be used in other projects since.