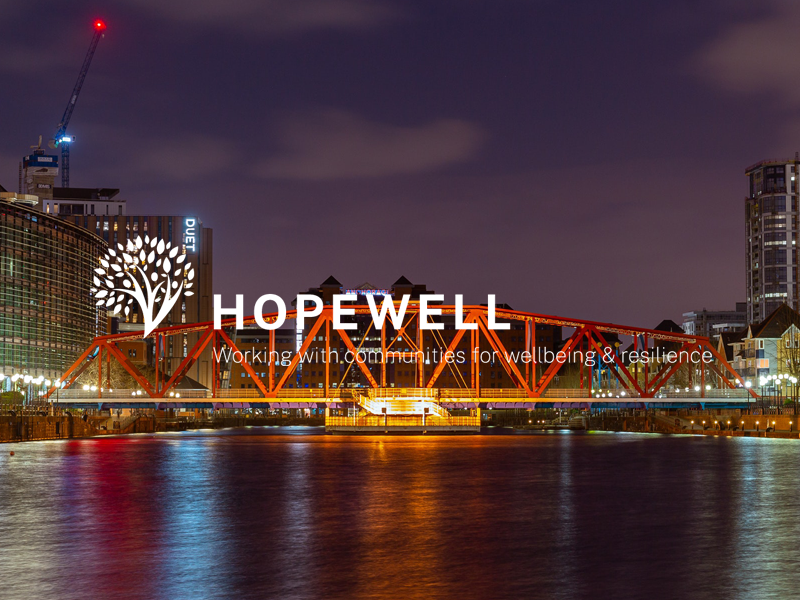 Hopewell (formerly North Manchester Black Health Forum) is a user led registered charity registered in 1993 that works with vulnerable adults from marginalised communities living with long-term health conditions, poverty & economic pressures.
Client
Ruqia Alana, Hopewell Manchester
Project Status
Published
Launch Date
June 2022
Challenge
North Manchester Black Health Forum were partner organisations with Wai Yin Society, having worked together on a number of projects.  We discussed the prospect of rebuilding their website with greater functionality, such as events and volunteer recruitment, functions that were not readily available on their current site.  They also wanted something more professional than a free site powered by Google Sites.  As the project developed, the CEO announced that there would be a complete branding change, including renaming the organisation from North Manchester Black Health Forum to Hopewell.  This meant that not only was a new site needed, but so was new branding, new business stationery, new domains, and new hosting.  They also required email services, as they were currently using the free Hotmail service for email.
Solution
What started as a new, WordPress powered website with a few new functions quickly morphed and grew into a complete rebranding.  This was not a problem at the time, because the website had not been published, so a new site would simply be part of a larger rebranding.  A series of logos were created for different media, as well as a set of branding guidelines.  The organisation had been using Hotmail as its email provider of choice, but some funding providers would not allow "personal" email addresses to be used as applicant addresses - they had to be attached to the domain.  Through their donation programme, I set them up on a Microsoft Office 365 system, with Outlook as their email software to reduce any learning curve.  Hosting was provided as part of the charity hosting from Kualo (who host our website, check out more on our blog).